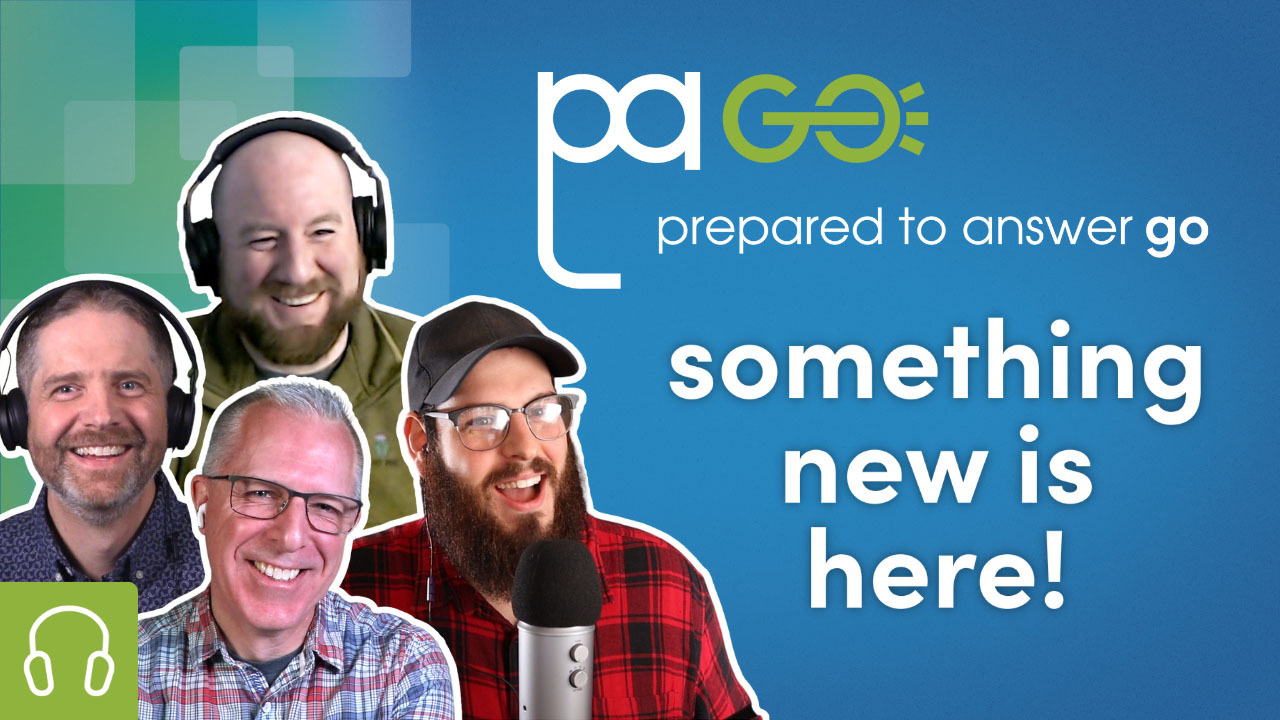 When God Changes Your Plans: The PTA Go Story
An exciting new chapter is beginning at Prepared to Answer. Introducing PTA Go!
In this episode, Shawn and Scott are joined by Matt Bellefeuille and Mike McGarry to share about Prepared to Answer's new initiative to expand the impact and reach of our mission by launching a new generation of faith building, gospel focused ministries.
Listen as Shawn and Scott tell the story of how God gave the vision to use Prepared to Answer's experience and resources for mobilizing other like-minded ministries. Hear Matt recall the way God so clearly answered his prayers and brought PTA and Truth Snack together through an extremely awkward video call. And listen to how God is actively fulfilling the vision for mission he's given Mike by using PTA Go to mobilize his ministry Youth Pastor Theologian.
This is a conversation that will encourage you by how the Lord of the harvest works in unlikely ways to raise up workers for his harvest field.
Learn More About PTA Go and Our Go Partners!
Learn more or get involved with PTA Go on our PTA Go web page
Follow Matt and Truth Snack on his YouTube Channel