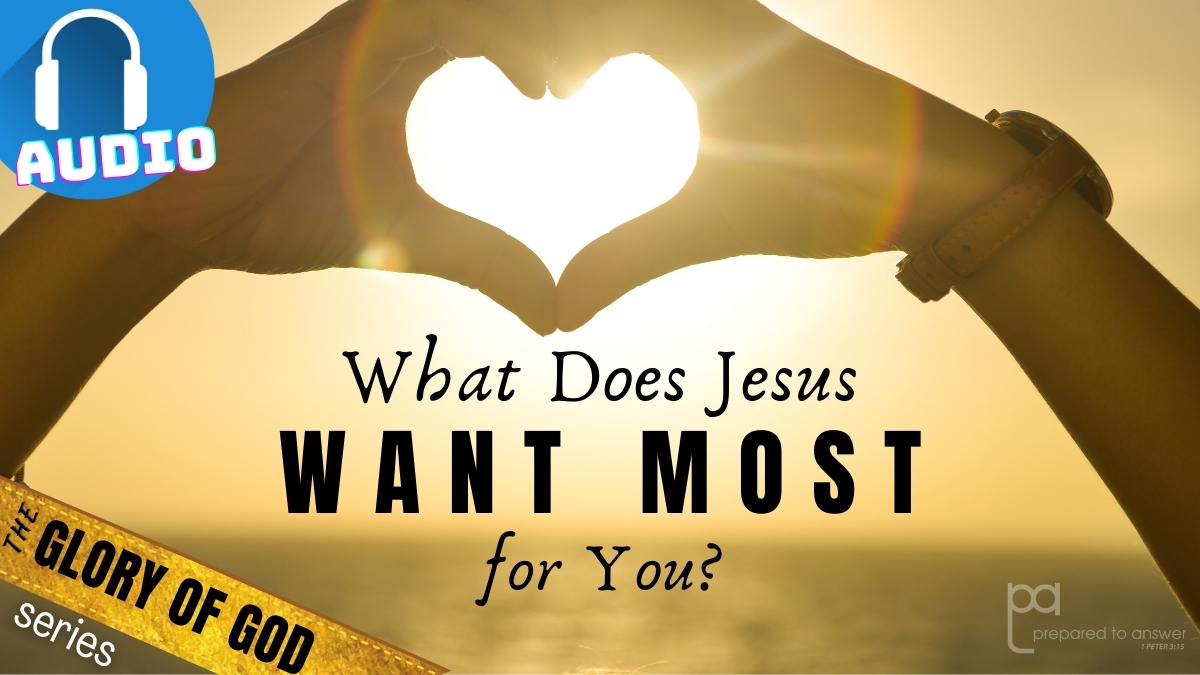 What Does Jesus Want Most for You?
When departing those we love, the last thing we say is usually the most important.
What were Jesus' last words for us?
The answer to this question is found in Jesus' final prayer to his Father for us. In it he makes several requests, but the last one is this:
Father, I desire that they also whom You gave Me may be with Me where I am, that they may behold My glory which You have given Me; for You loved Me before the foundation of the world. (John 17:24)
Jesus' final request and his greatest desire for us is to see his glory.
Why is this? What's the reason behind why Jesus wants this for us?
In this week's episode, Scott dives into this question to help us understand the bigger topic of God's glory:
Who is God - and who was he before he created the world?
Why does God desire anything?
What does Jesus' desire for us to see his glory ultimately reveal about the essence of God's identity and the greatest thing we can know about God?
This is part 1 out of 5 in The Glory of God series. Listen to part 2 here.