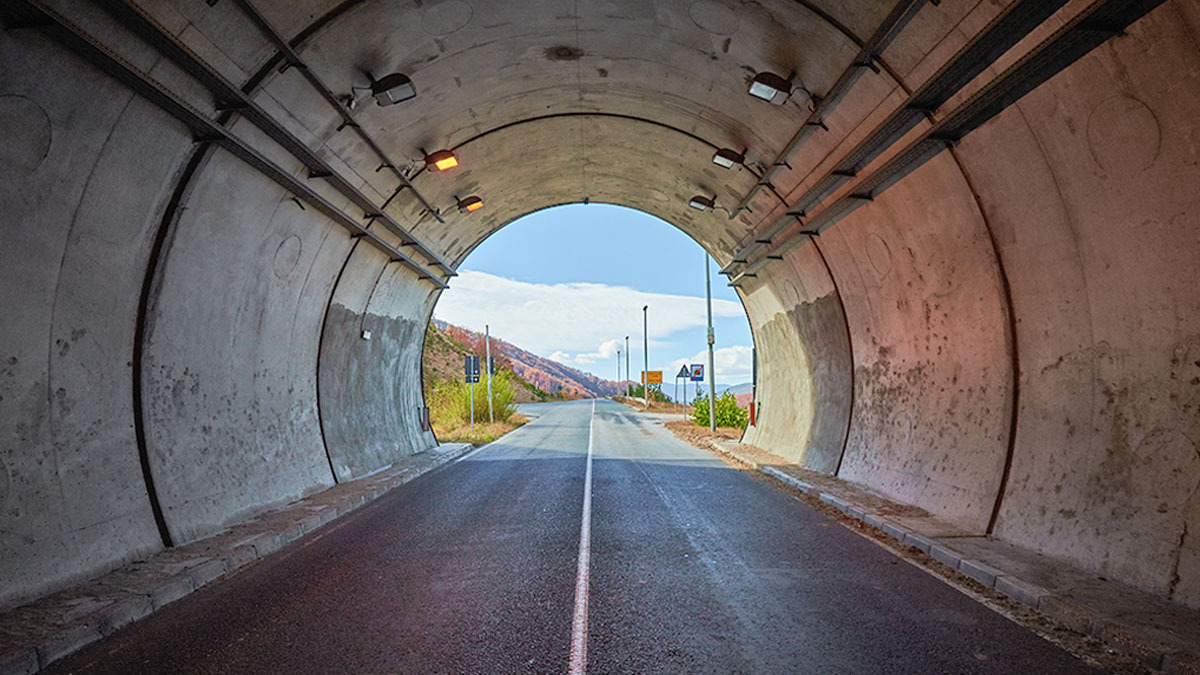 Jesus IS the Only Way — Really?
By: Scott Stein
Jul 18, 2023
"I am the way and the truth and the life. No one comes to the Father except through me."
Jesus (John 14:6)
Elizabeth, a Christian, doesn't know if that's true. Here's what she thinks:
I believe in a God that is all-encompassing and larger than we can ever imagine. How could such a God be confined to a single religion or spiritual path? Just because the faith that speaks most to me is Christianity doesn't mean that the path others choose is any less valid. None of us can claim exclusive access to God, no matter what our religion."
Studies show that more and more Christians agree with Elizabeth.
It makes sense, doesn't it? Surely, it's an act of humility to accept that God is bigger than we can imagine. And, with humility we can affirm others as they seek God. Right?
But there are two major problems with taking this stance.
First, it might sound humble to say, "no one can know". But then, "how do you know no one can know?" The only way is by believing that you possess a true view of God which makes what others believe false.
It's like this old picture of the blind men feeling the elephant. It illustrates how we may all experience God differently from our own perspectives, but we're still experiencing the same thing. But for this to be true, someone must see the whole, true picture. Someone must claim to know the truth.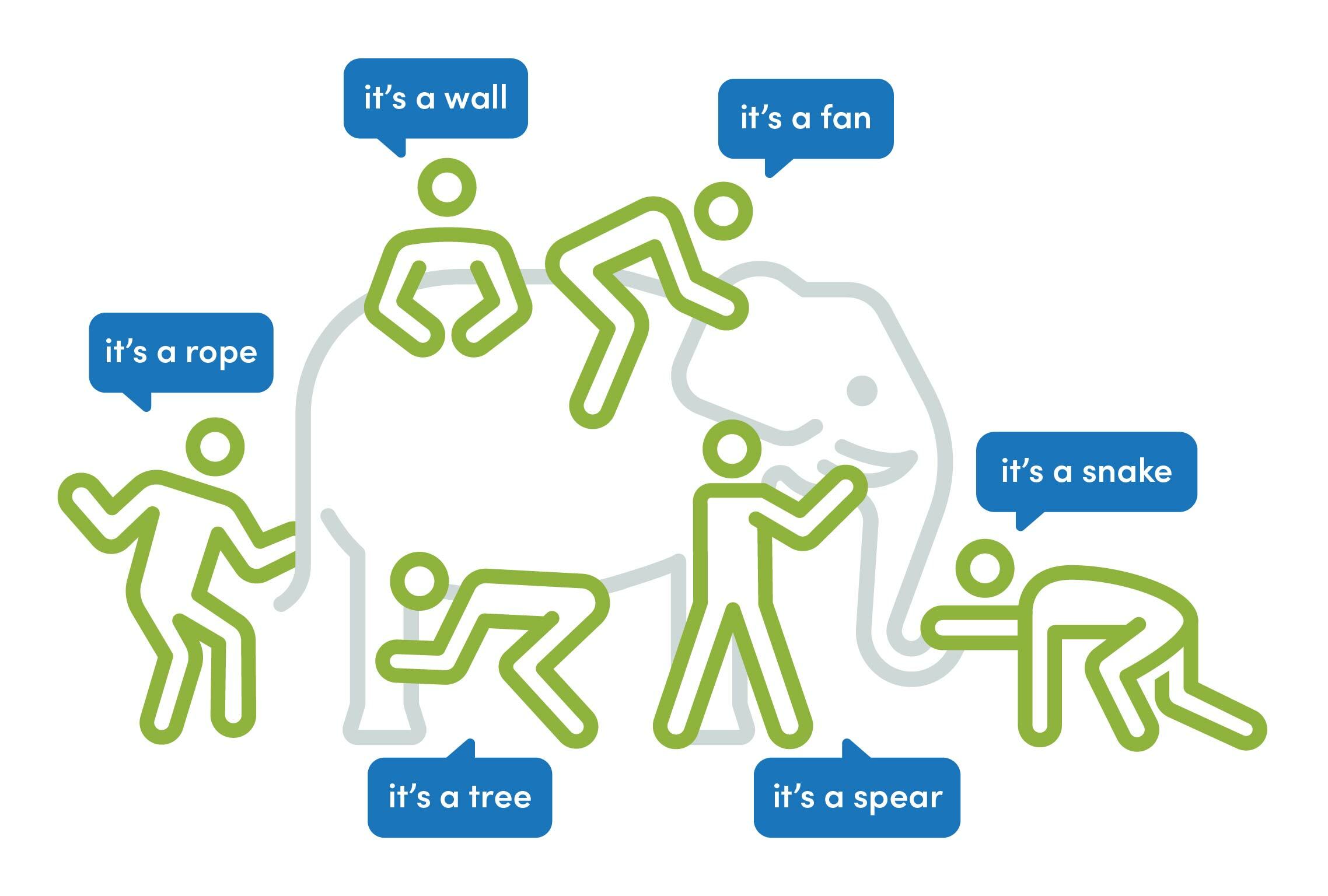 Second, it might sound affirming to say Jesus is just one way among many, but it completely ignores Jesus' claim to be "the way and the truth and the life."
When Jesus says he's "the way", he's talking specifically about dwelling in God the Father's "house", where there are "rooms", not just a vague spiritual place somewhere out there. He's talking about a "place" prepared for his followers (cf. John 14:1-2) where we may dwell eternally in God the Father's presence, just as Jesus the Son of God has dwelt eternally in God the Father's presence. (cf. John 14:3)
Also, when Jesus says, "I am the truth", our natural question should be "truth about what?" And the answer given by Jesus is that he is the truth about God. Not that he knows the truth; or possesses the truth. But that he IS the truth. Jesus could not have been clearer. In John 14:7, Jesus says "If you really know me, you will know my Father as well."
What? Why does knowing Jesus mean that we also know God the Father? Here's what Jesus says:
"Anyone who has seen me has seen the Father…Don't you believe that I am in the Father and that the Father is in me?...Believe me when I say that I am in the Father and the Father is in me." (14:9-11)
This means whatever is true about God is true about Jesus. In the words of Hebrews 1:3, "the Son is the radiance of God's glory and the exact representation of his being."
So, seeing Jesus is seeing God. Worshipping Jesus is worshipping God. Being united with Jesus is being united with God. Conversely, seeing, worshipping, or uniting with someone or something other than Jesus means putting our faith in someone or something that is not God.
Finally, We need to be clear about our ultimate concern—death.
Knowing there is life after death is our greatest need. But how can we truly know about life after death?
Jesus claims to be "the [only] way" because he is God. And as God, Jesus and Jesus alone can give us life.
John says in the opening of his gospel, "In him [Jesus] was life" (John 1:4) And as Jesus said in John 5:21, "for just as the Father raises the dead and gives them life, even so the Son gives life to whom he is pleased to give it."
The bottom line is eternal life.
As Christians, we must cling to our belief that Jesus is the only way to salvation with God. The issue isn't about affirming others or the contributions of other religions to our communities. The bottom line is eternal life.
We can't make our own way to God. Sin stands in the way. We need God to reach out and draw us to himself. And this is what God has done through Jesus. Jesus didn't come to show us the way to God but to be our way to God. He isn't a religion to follow. He's a saviour to cling to. And he's the only one.
Notes
1The Washington Post, "Do Any Religions Other than Your Own Offer a Path to God?", Feb 6, 2005, [accessed online, July 6, 2023, at https://www.washingtonpost.com/archive/politics/2005/02/06/do-any-religions-other-than-your-own-offer-a-path-to-god/51acc596-044e-4e5d-ab6d-89a592118d74/]
2Ligonier Ministries: The State of Theology Survey, 2022. [accessed online July 6, 2023, at https://thestateoftheology.com]