Are you feeling burdened or overwhelmed by our rapidly changing society? The culture changes we're experiencing don't just affect news headlines. They impact real relationships with the people we love and care about most.
Family: When your son tells you that he's gay. Or your grand-daughter shares she learned in class she can be any gender she wants to be.
Friends: When a buddy says that you should just accept that all religions lead to the same God.
Church: When a long-time member starts believing that being tolerant and just accepting people for who they are is the most loving way.
This is what culture is. It's challenging us. And it's changing us.
As a husband, father, and follower of Jesus, like you, I've wrestled through these and many other challenges to faith in our 21st century culture. Serving for more than 20 years as a pastor, Bible teacher and Christian apologist, I've researched cultural issues like these in the light of God's Word. I've trained hundreds of Christians to stand confident in and defend their Christian faith in our world today. And I want to help you too.
Join me, Scott Stein, for The Gospel and Culture, an immersive and practical video study that will show you how to think critically and biblically about identity, gender, and spirituality in light of culture.
With this study, you'll walk away with key insights into:
Why culture thinks about these things the way that it does.
What God has revealed to you in the light of his eternal nature and purpose for Creation.
And, how to respond when faced with objections from the people you love and want to witness to.
Do you want to become more confident in knowing Biblical truth, and be more effective in your witness to family and friends for Christ?
Sign up for this video study today!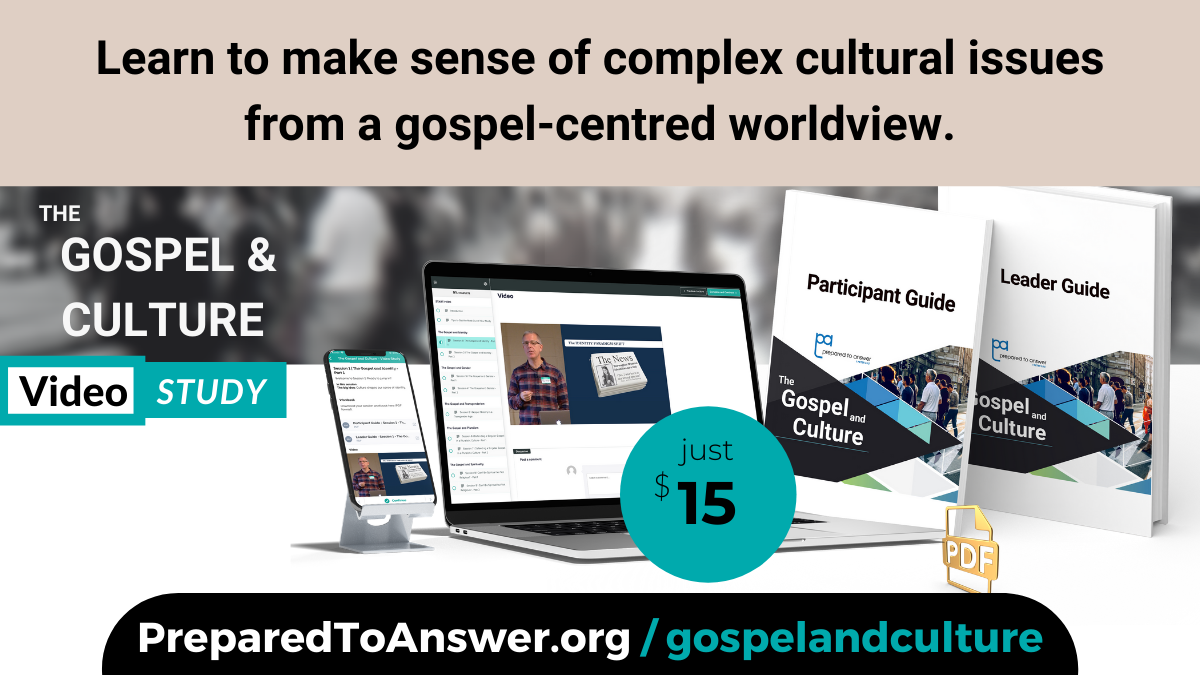 Trailer